About Sir Grout Orlando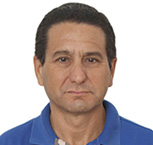 Sir Grout is a leading innovator in the "hard surface" care industry that recognizes the special needs of homeowners and businesses. With the knowledge that our customers want convenient, cost effective and quick results, we have developed unique products and processes that transform rooms with tired and old looking grout and tile back to looking like new in less than a day.
Overview:
Sir Grout is a leading company in the "hard surface" restoration industry that offers professional services to satisfy the special needs of local homeowners and businesses. Our trademark cleaning, repair and flagship "color sealing process" have set us apart from the traditional restoration methods.
Sir Grout also offers natural stone honing, polishing and sealing for marble, granite, travertine, limestone, and other natural stones. We provide all professional services to recover the splendor of your hard surfaces. Whether it's tile or grout cleaning and sealing or natural stone restoration our unique processes and products will transform and renew floors, kitchens, foyers, mudrooms, bathrooms, showers and more in less than a day.
To meet the growing demand of our customers, Sir Grout offers a no sanding renewal process using "Wood Armor" which cleans, shines and protects wood floors and stairs without creating dust, odors and inconveniences.
By scheduling an appointment, Sir Grout can offer free in-home/office consultations providing detailed written estimates and descriptions of our services supported by a written warranty. All our locations are locally owned and operated (licensed and insured). Each Sir Grout service technician undergoes an extensive training process and is qualified to help you understand the best way to care for your surfaces once work has been completed.
The Sir Grout Franchise has been recognized and awarded by many publications, including Entrepreneur Magazine's list of Top Franchises and Top New Businesses as well as review sites such as Angie's List and Thousands of satisfied customers. With rapid growth, Sir Grout is the best choice for floor care and restoration by homeowners and businesses throughout the US.
Owner, Renzo Velasco
Hi, my name is Renzo Velasco and I am the owner of Sir Grout Orlando. I am an Industrial Engineer and MSM of Purdue University. I have many years of experience as an entrepreneur in the food industry, which I managed as a side business, being my main occupation corporate positions in finance. For more than 20 years, I have held positions in the financial world as an investment banker and CFO.
Entrepreneurship has always been my passion, and because of this I recently left my full-time position as CFO in a mining company to buy Sir Grout Orlando. Now, I dedicate all my time to my own business. My main occupation in Sir Grout is visiting clients to explain what we can do for them and preparing the estimates. As General Manager and owner, I supervise the work done to ensure the best service that characterizes Sir Grout nationwide.
Technicians
All Sir Grout Orlando Technicians are trained in house and held to a high standard of workmanship and ethical behavior. All jobs are completed by our employees and none of our work is performed by subcontractors.