About Sir Grout Orlando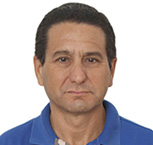 Sir Grout is a leading innovator in the "hard surface" care industry that recognizes the special needs of homeowners and businesses. With the knowledge that our customers want convenient, cost effective and quick results, we have developed unique products and processes that transform rooms with tired and old looking grout and tile back to looking like new in less than a day.
Overview:
Sir Grout is a leading company in the "hard surface" restoration industry that offers professional services to satisfy the special needs of local homeowners and businesses. Our trademark cleaning, repair and flagship "color sealing process" have set us apart from the traditional restoration methods.
Sir Grout also offers natural stone honing, polishing and sealing for marble, granite, travertine, limestone, and other natural stones. We provide all professional services to recover the splendor of your hard surfaces. Whether it's tile or grout cleaning and sealing or natural stone restoration our unique processes and products will transform and renew floors, kitchens, foyers, mudrooms, bathrooms, showers and more in less than a day.
To meet the growing demand of our customers, Sir Grout offers a no sanding renewal process using "Wood Armor" which cleans, shines and protects wood floors and stairs without creating dust, odors and inconveniences.
By scheduling an appointment, Sir Grout can offer free in-home/office consultations providing detailed written estimates and descriptions of our services supported by a written warranty. All our locations are locally owned and operated (licensed and insured). Each Sir Grout service technician undergoes an extensive training process and is qualified to help you understand the best way to care for your surfaces once work has been completed.
The Sir Grout Franchise has been recognized and awarded by many publications, including Entrepreneur Magazine's list of Top Franchises and Top New Businesses as well as review sites such as Angie's List and Thousands of satisfied customers. With rapid growth, Sir Grout is the best choice for floor care and restoration by homeowners and businesses throughout the US.
Owner, Tom Fogarty
Tom Fogarty is the owner of Sir Grout Orlando. He was born and raised in New York, but he currently resides in Orlando, FL with his wife, Carole, whom he's been married to for 53 years, and his son, Keith. He spent many years as an entrepreneur in the food and restaurant industry prior to joining the Marriot Vacation Ownership team in both Arizona and Hawaii.
After accumulating years of experience in business management and customer service, he felt the need to return to owning a family business. Both his wife and son helped him research business opportunities within the home services industry. Even though Sir Grout immediately caught their attention, they felt the need to investigate other franchises to ensure they were making the right choice.
In the end, Sir Grout's commitment to delivering outstanding customer service and providing excellent products aligned perfectly with their work ethic. After receiving constant support from the owners of the franchise, they finally inaugurated Sir Grout Orlando. Now, Tom foresees his family and his customers enjoying a long and successful business relationship.
General Manager, Keith Fogarty
Keith Fogarty is the general manager of Sir Grout Orlando. He was born and raised in Connecticut. Later, he spent a decade in Boston, where he met his wife Stael and had his now 16-year-old daughter, Isabella. They moved to Orlando in 2004 and have enjoyed living there ever since.
Keith is a graduate from the University of Connecticut – Go Huskies! – and spent 20 years working in the restaurant business. He later transitioned to the franchise world in 2014 with his first family-owned franchise, Sears Garage Doors, where worked as a General Manager.
Now, he is excited to bring the Sir Grout Franchise to Central Florida. He and his family are proud to be part of Sir Grout's big family. He also looks forward to many years of success serving the Greater Orlando community.
Technicians
All Sir Grout Orlando Technicians are trained in house and held to a high standard of workmanship and ethical behavior. All jobs are completed by our employees and none of our work is performed by subcontractors.