Sir Grout Has Brought Their Hard Surface Restoration Services to Orlando, FL
Sir Grout will now offer their amazing hard surface restoration services to Orlando, FL residents.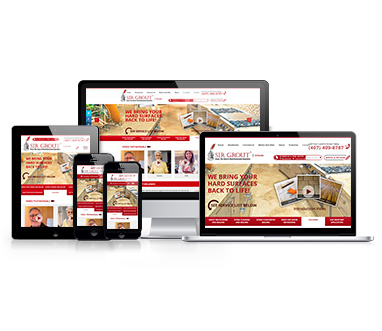 Orlando, FL – (PRWEB – 01/24/2019 7:00 AM EST) – Sir Grout, home to the leading experts in the field of hard surface restorations, has brought their top-quality services to Orlando, FL with a new franchise. The company will now serve all of Orange County, FL. Not only has Sir Grout inaugurated a new franchise in Orlando, they also launched a new website to cater to its residents.
Sir Grout Orlando's
website will give detailed information about their products and services, as well as expert advice to keep hard surfaces looking great.
Sir Grout new franchise in Orlando will be led by Tom Fogarty. "Through their professionalism and ability to innovate, Sir Grout has granted us the opportunity to grow our own business. I'm looking forward to bringing the hard surface restoration procedures and products Sir Grout is known for to Orlando's residents. We're confident in our ability to live up to their standards thanks to their amazing training programs for franchisees and employees."
Sir Grout has considerably expanded since it was first founded in 2004, thanks to their constant willingness to improve their products and procedures they have grown nationwide and overseas. With their newest franchise, they intend to keep delivering the quality Sir Grout is known for. From now on, Sir Grout
Orlando's hard surface restoration services
will be available to all citizens within the Orange County in Florida.
Sir Grout Orlando's Hard Surface Restoration Services
Orange County residents can expect to find Sir Grout's renown hard surface restoration services in Sir Grout Orlando. They have the necessary tools and expertise to carry out a wide array of restoration treatments: tile and grout cleaning, grout recoloring and sealing, stone cleaning and sealing, stone honing and polishing, wood deep cleaning, caulking services, and many others. Every service will be tailored to the needs of each customer. Sir Grout Orlando's techs will do everything within their grasp to any client in dire need of help.
The Perks of Sir Grout Orlando's Website
Locals who want to hire Sir Grout Orlando's services can find useful information about their procedures and products through their website: www.sirgroutorlando.com. This website can be easily accessed from any electronic device. It also contains testimonials and reviews from previous customers, as well as a photo gallery containing before and after pictures from services they have previously carried out. Additionally, customers will be able to find a plethora of tips to keep their hard surfaces in top condition.
For more information, residents can visit
www.sirgroutorlando.com
or call at
(407) 409-8787
. Additionally, if they wish to keep up with Sir Grout Orlando's latest news and promotions, they can subscribe to their
newsletter
.