Welcome to the color enhancement category for the Sir Grout Orlando Blog. Here you'll find blog posts related to stone and tile that we've restored. See the amazing transformations with the included before and after pictures. Feel free to share and leave your comments.
Published June 30, 2022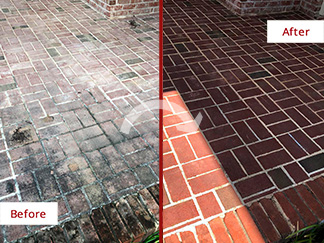 Our Hard Surface Restoration Services in Orlando Exceeded All Expectations When Restoring This Patio
The patio is one of the most appreciated areas in a home, since it gives the home a sense of freedom and fresh air. This couple's patio hadn't been properly cleaned in a very long time, and so the homeowners decided to do something about it.
READ MORE
Published February 22, 2021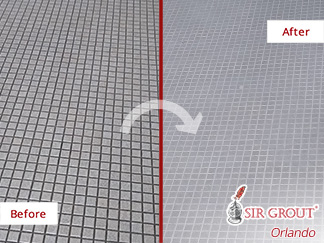 See How Our Grout Cleaning Specialists Improved the Appearance of a Commercial Restroom in Orlando, FL
A customer's willingness to do business with you is not only influenced by the products or services you offer but also by the environment's appearance.
READ MORE